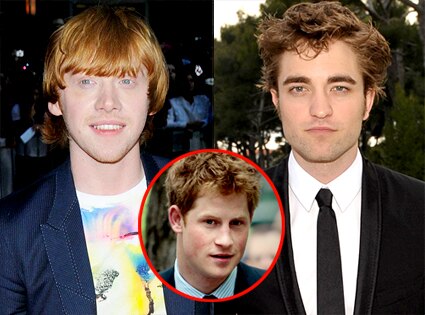 Prince William may have been born for the throne, but his younger brother is bound for Hollywood. At least, his story is.
Prince Harry's fascinating life has attracted the interest of filmmaker Peter Kosminsky, who plans to make a film about the younger, wilder royal, called The Spare.
Kosminsky says he was drawn to the 25-year-old's story because he feels "a sense of compassion for the guy".
"His parents break up in the most spectacularly public way," says the director."His mother dies in the most tragic, and public way. He's a man born to no role, the heir and the spare.
"Then Harry joins the Army and for 77 days sees action in Afghanistan — and finds, possibly for the first and only time in his life, a role.
"Suddenly, he finds himself alongside ordinary guys. …For the first time in his life he doesn't feel like a spare part. But then that's snatched away and, fearing for his safety, the Army top brass send Harry home."
It's unknown who will be cast as the charismatic, ginger-haired prince, but Twilight star and teen heartthrob Robert Pattinson is said to be high on the list of potentials, as is Harry Potter star Rupert Grint.
When I first heard about this I was like HOLY F**K in a bad way, among this review I reckon it will be a crap movie and I know for sure I wont be watching this. Anyone know who will? But among the crap film list I will name this,Cedar Boys,Facebook Movie and Glee